The Dashboard gives you a holistic view of your fleet operations.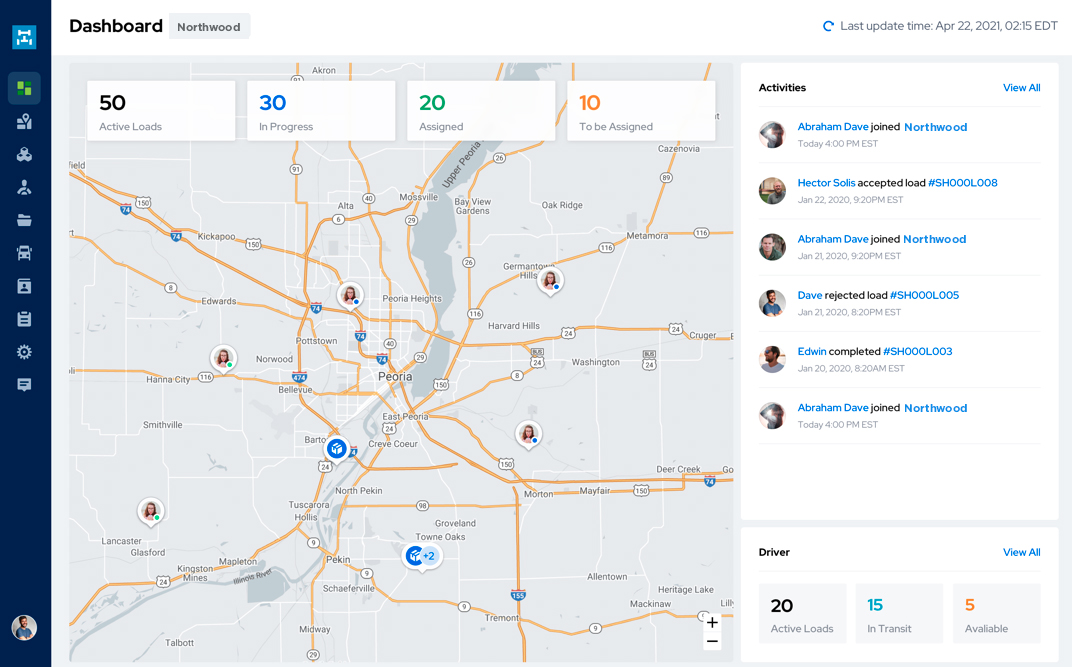 Get a visual representation of where your loads and drivers are currently located. Hover your mouse over or click and be redirected to the relevant load/driver page.

Get updated about newly joined drivers, load status changes and more through the Activity bar on the right.

Information boxes on the top and right lets you know instantly the overall status of your drivers and loads.