The Loads feature lets you add and allocate loads, search for loads and monitor your loads in transit.
There are three elements to Loads:
1) My Loads - A dashboard view of all your loads on Command. The load detail page lets you know the current status of your load, delivery status & information of the driver whom the load has been allocated to.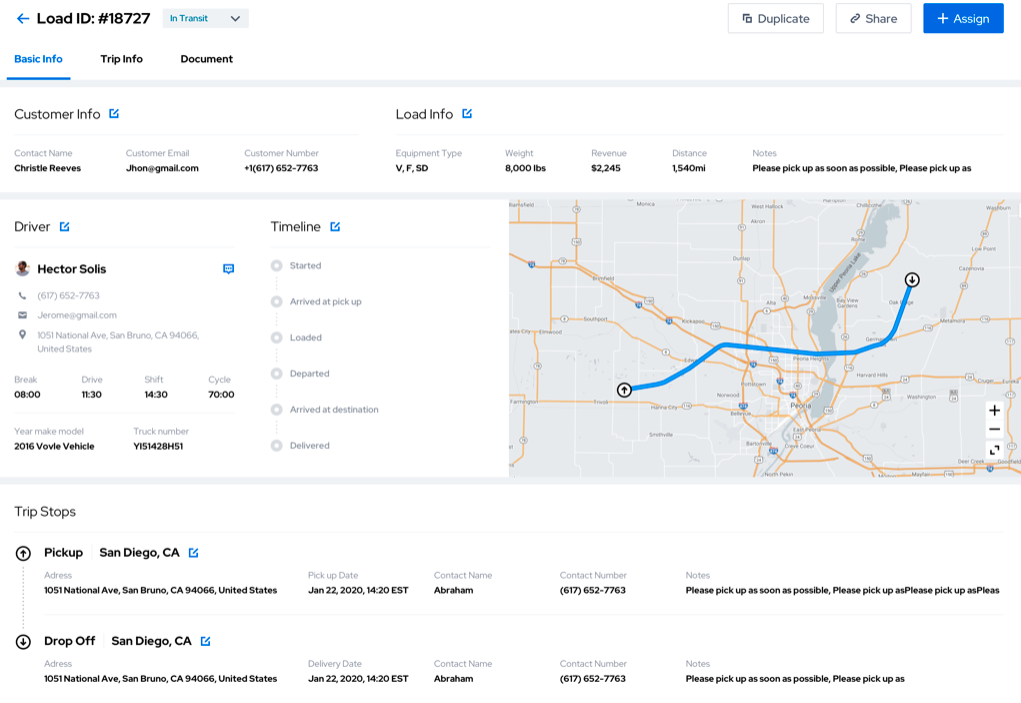 2) Fleet Schedule - An overview of your loads and drivers on a timeline view. This is a great way to know your driver's schedule and plan their next delivery ahead, or allocate a load to your driver with an available schedule.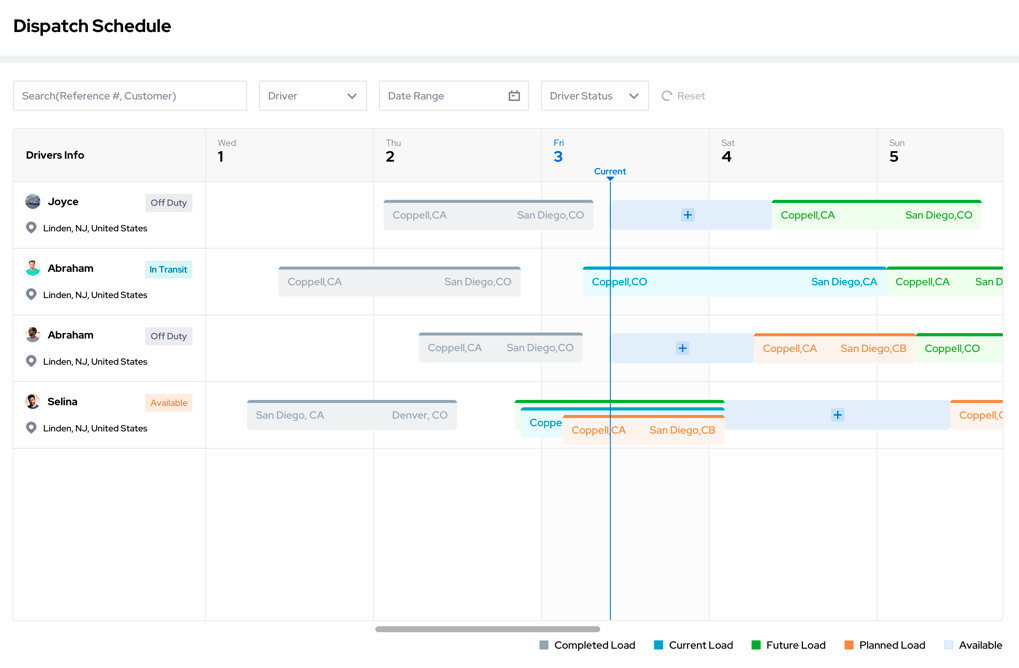 3) Search Loads - Connect to a load board and search through thousands of high-paying loads directly on Command. We currently support Truckloads, with more load board integration on the way. Users can favorite loads or copy a load from the load board onto your load list.