Welcome to Command! As part of your fleet, this guide will help you use some of the critical features of Trucker Path Mobile App.
If you haven't downloaded it yet, search for Trucker Path on the App Store or Google Play Store.
Once you've been added as a driver of your fleet, you will receive a welcome email. If you're a new user, the standard password will be command123. You can sign in to Trucker Path using these credentials and change your password.
If you're an existing user, make sure your fleet adds you as a driver using the same email in your Trucker Path Account. Once added, you will receive a welcome email and your account will automatically be changed to a Command Account.
How to turn on Driver Location
Open the Trucker Path App.
Click on "Me" tab.
Make sure the driver is logged in with the same email address that was added to the Command Dashboard.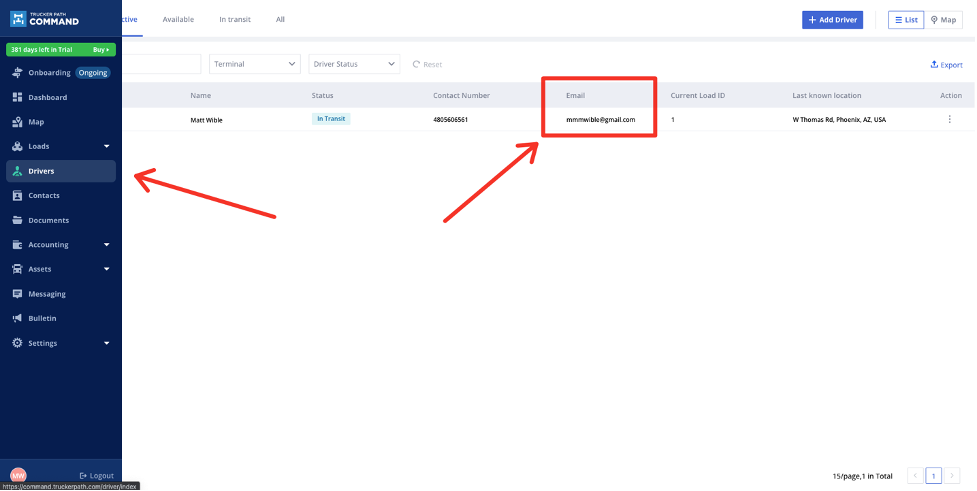 4. Click on "Loads" at the bottom of the screen.
5. Ensure that Share location is toggled to on.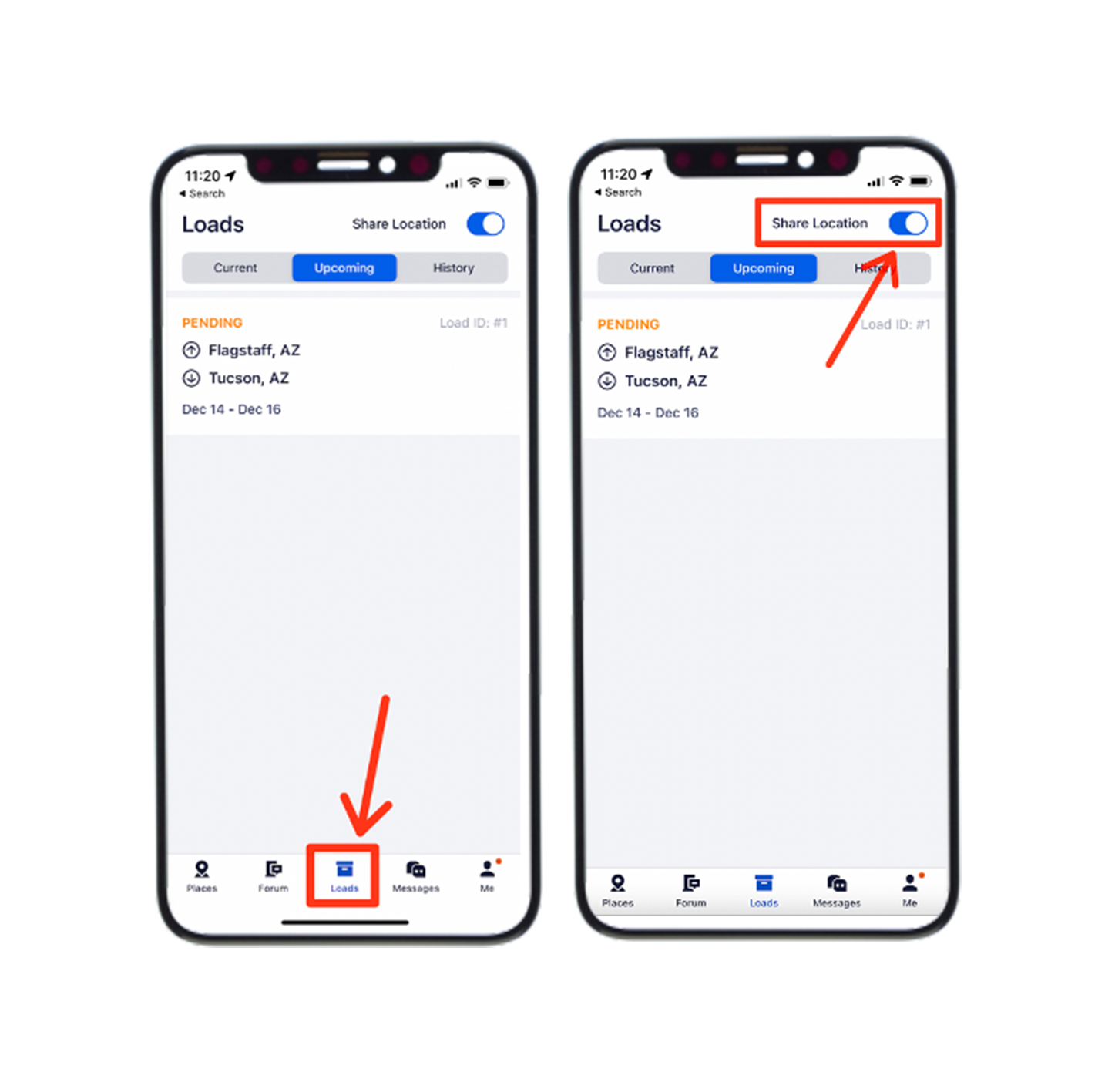 How to accept a Load
Ensure you are logged into your account that is connected to the Command dashboard.
Click "Loads" at the bottom of the screen.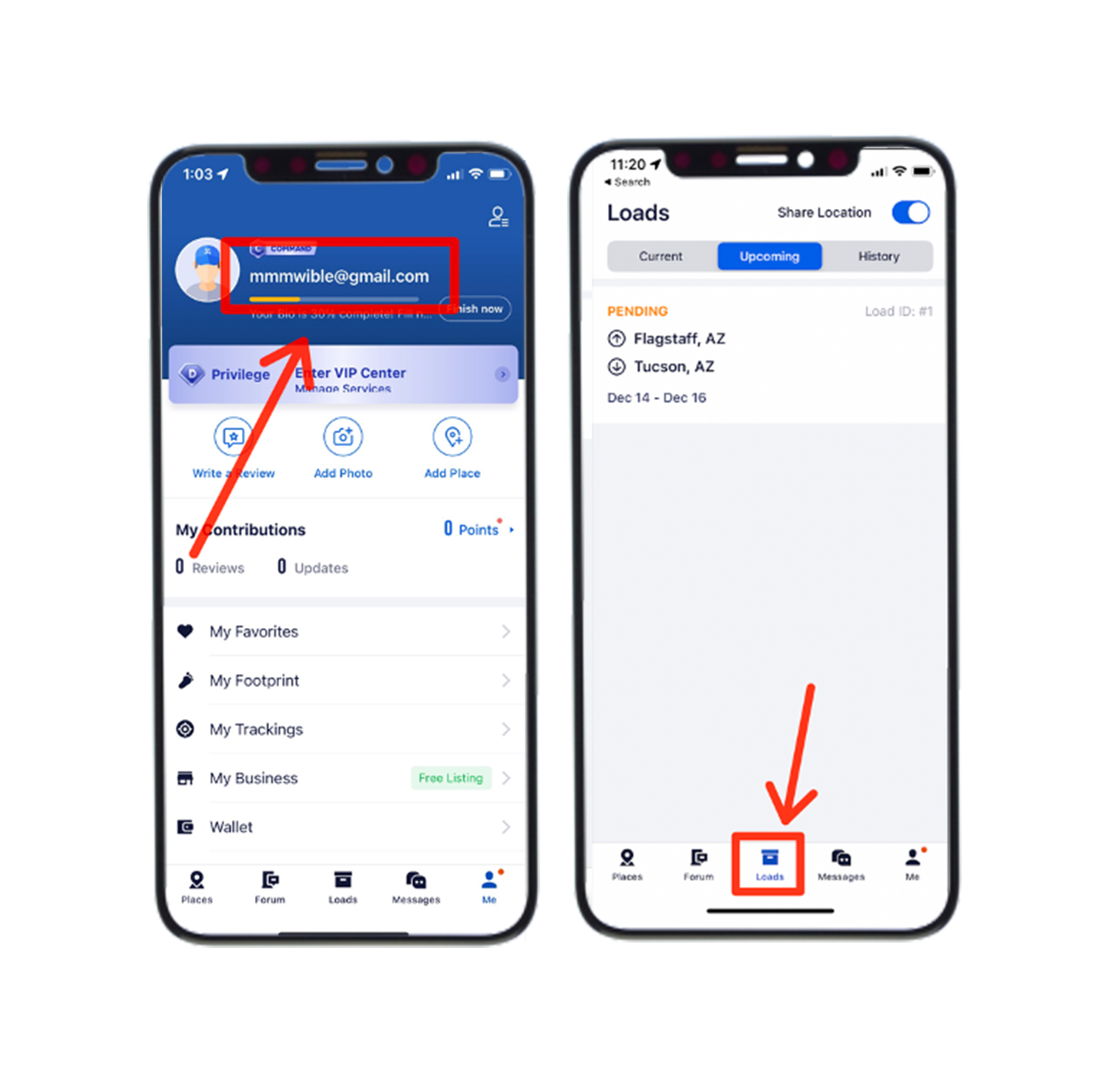 4. Click on the load listed under "upcoming" to view the details.